Furano Ski Area
Family friendly resort with a range of winter activities on offer (has been hosts to 10 FIS World Cups).
Furano Ski Area is the northernmost ski resort in Hokkaido and offers a variety of levels of slopes suitable for beginners to advanced, including ungroomed off-piste areas for the serious skier or snowboarder. It's a family friendly resort that offers ski/snowboard lessons in English to all ages and abilities as well as a number of other winter activities including star watching tours, Banana Boat rides, snow tubing, snow rafting, snowmobiling and Furano Kan Kan Mura (Snow and Ice village). There are numerous restaurants on site offering everything from hotpot to ramen noodles and shabu-shabu as well as western style meals.
Open
2018.11.23-2019.05.06
Address
Nakagoryo, Furano-shi, Hokkaido, 076-0016, Japan [MAPCODE] 919 552 687*45
Parking
Free parking 2,430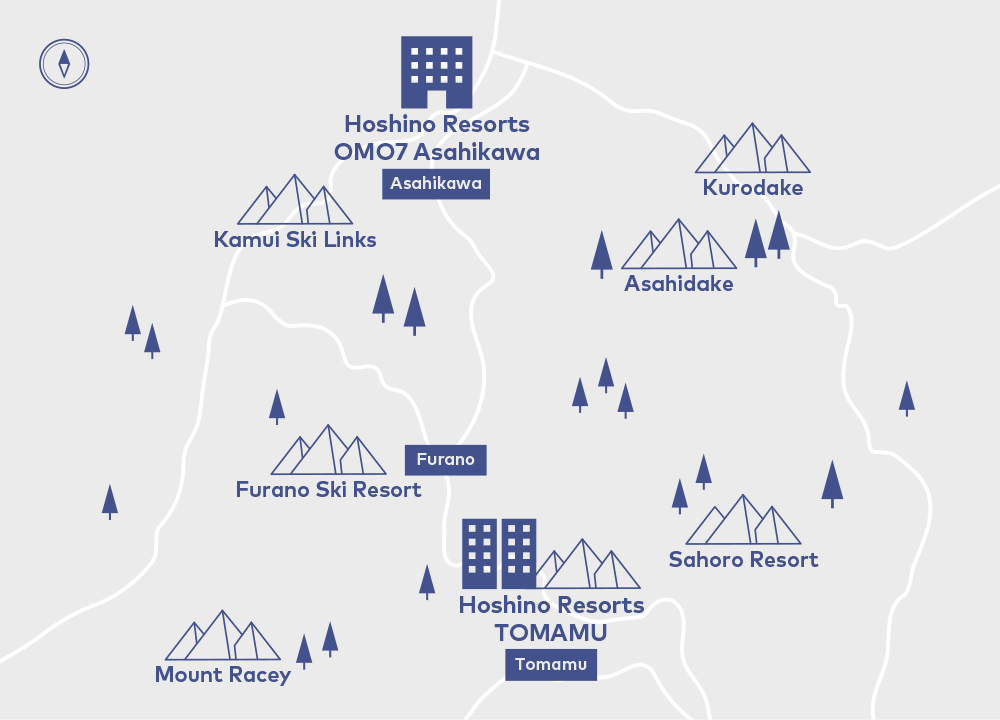 1 hour and 10 minutes from Hoshino Resorts TOMAMU by Car.
1 hour and 10 minutes from Hoshino Resorts TOMAMU by Bus.
ELEVATION
Peak 1,074m
Base 235m
Elevation
difference -234m
COURSE GUIDE
Longest Course Length
4,000m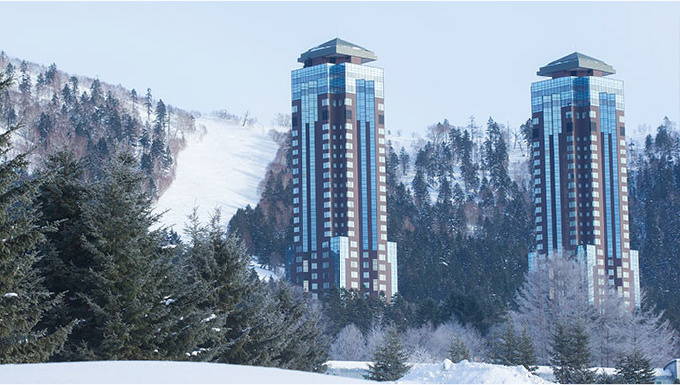 This all-suite hotel is located on an elevated site in the resort surrounded by coniferous trees. Each room is 100 square meters or larger with a sauna and a jetbath with a view. Spend some relaxing time away your everyday life.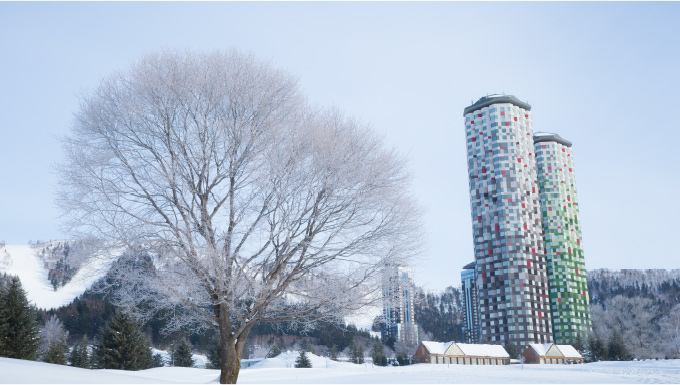 The symbolic two towers located at the center of Tomamu's resort area is hotel "Tomamu The Tower". Easy access to all that the resort has to offer, this is the perfect accomodation for everybody.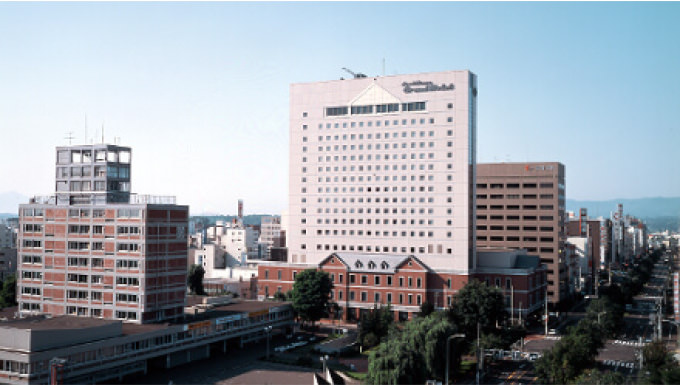 Asahikawa is located in central Hokkaido, making it perfect for sightseeing on Japan's northernmost island. It's also quite popular as a homebase for those sightseeing in Biei or Furano.
Enjoy a wonderfully relaxed town without the panic of heavy crowds even at the main station, and take your time savoring a never-ending stream of wonderful attractions such as the Asahiyama Zoo or local ramen.
Club Med TOMAMU
Club Med Hokkaido Tomamu, the third hotel in Hoshino Resorts TOMAMU, has opened since December 2017. We provide variations to suit your needs in the resorts.