Kamui Ski Links
A change of pace from the bigger resorts, Kamui is a more traditional Japanese resort where you can ski with the locals.
Kamui ski links is an intimate ski resort popular with locals located an easy 30-minute drive from Asahikawa city. It is less crowded than the bigger resorts so visitors can enjoy a much quieter and more peaceful day out on the slopes.

The name 'Kamui' means 'God' in the local Ainu language and this area is truly blessed with not only great quality powder snow but also blue skies and delicious food.

The main restaurant overlooks the slopes and serves home-style meals including Asahikawa shoyu ramen and katsu curry. Those who have worked up an appetite out on the slopes can try the giant size katsu curry known as 'King of Kamui'.
Open
2017.12.01-2018.03.31
※Track record of 2017-2018
Address
Kamuichonishioka, Asahikawa-shi, Hokkaido, 074-1181, Japan [MAPCODE] 655 427 176*52
Parking
Free parking 3,000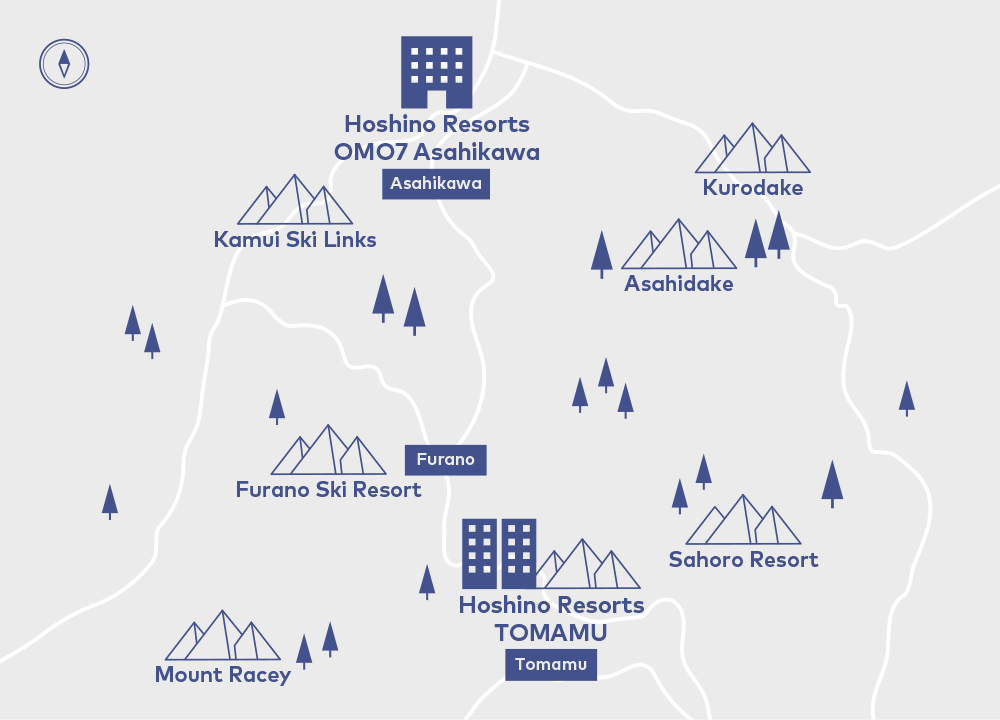 2.5 hours from Hoshino Resorts TOMAMU by Car.
30 minutes from Hoshino Resorts OMO7 Asahikawa by Car.
40 minutes from Asahikawa station by Bus.
ELEVATION
Peak 751m
Base 150m
Elevation
difference 601m
COURSE GUIDE
Longest Course Length
4,000m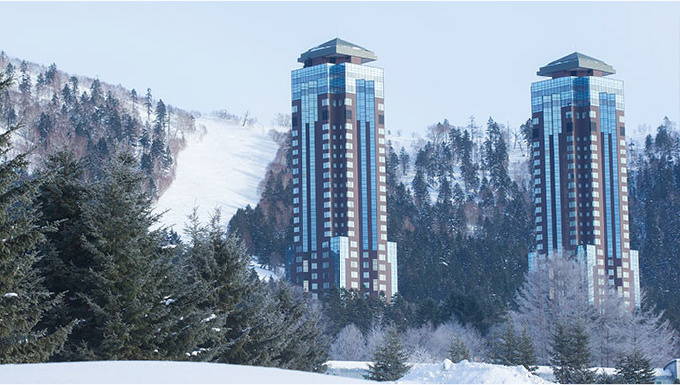 This all-suite hotel is located on an elevated site in the resort surrounded by coniferous trees. Each room is 100 square meters or larger with a sauna and a jetbath with a view. Spend some relaxing time away your everyday life.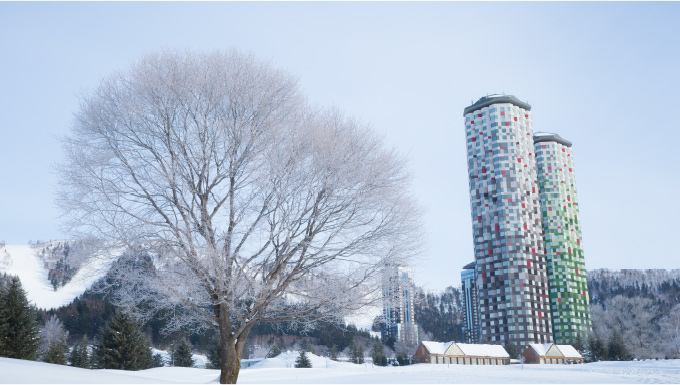 The symbolic two towers located at the center of Tomamu's resort area is hotel "Tomamu The Tower". Easy access to all that the resort has to offer, this is the perfect accomodation for everybody.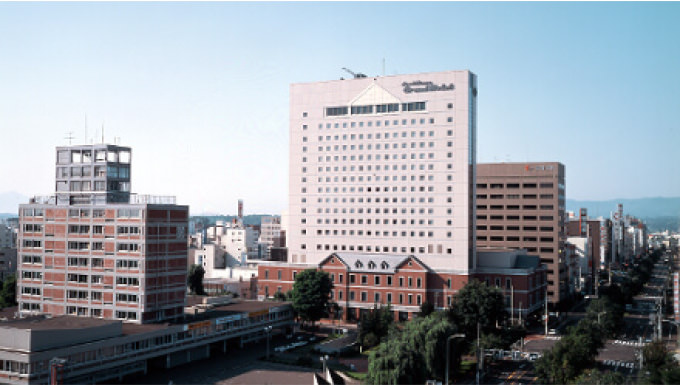 Asahikawa is located in central Hokkaido, making it perfect for sightseeing on Japan's northernmost island. It's also quite popular as a homebase for those sightseeing in Biei or Furano.
Enjoy a wonderfully relaxed town without the panic of heavy crowds even at the main station, and take your time savoring a never-ending stream of wonderful attractions such as the Asahiyama Zoo or local ramen.
Club Med TOMAMU
Club Med Hokkaido Tomamu, the third hotel in Hoshino Resorts TOMAMU, has opened since December 2017. We provide variations to suit your needs in the resorts.