All the ways a non-skier can enjoy Hoshino Resorts TOMAMU
Whether you're accompanying a pack of powder hounds or are planning to see snow for the first time, one thing we know for sure is that you don't need to ski or snowboard to have a memorable experience at Hoshino Resorts TOMAMU. In fact, there are so many activities on offer, you'll wonder how you can fit them all in during your stay.
In no particular order, here are some wonderful ways to spend your time so that come the end of each day, you'll be recounting equally amazing experiences with those who took to the snow fields.
Take in your surroundings from the top
Catch a 13-minute Gondola ride from the mid-mountain resort centre to the Terrace of Frost Trees. The glistening view of the sparkling frost trees will immediately catch your eye as you make your way up to the terrace – the mist in the airs coats the trees in a diamond-like frost when the environment reaches below freezing conditions. Why not grab a Frost Tree Coffee from Tenbou Cafe to sip on as you take in the spectacular winter scenery and view of the Hidaka Mountains.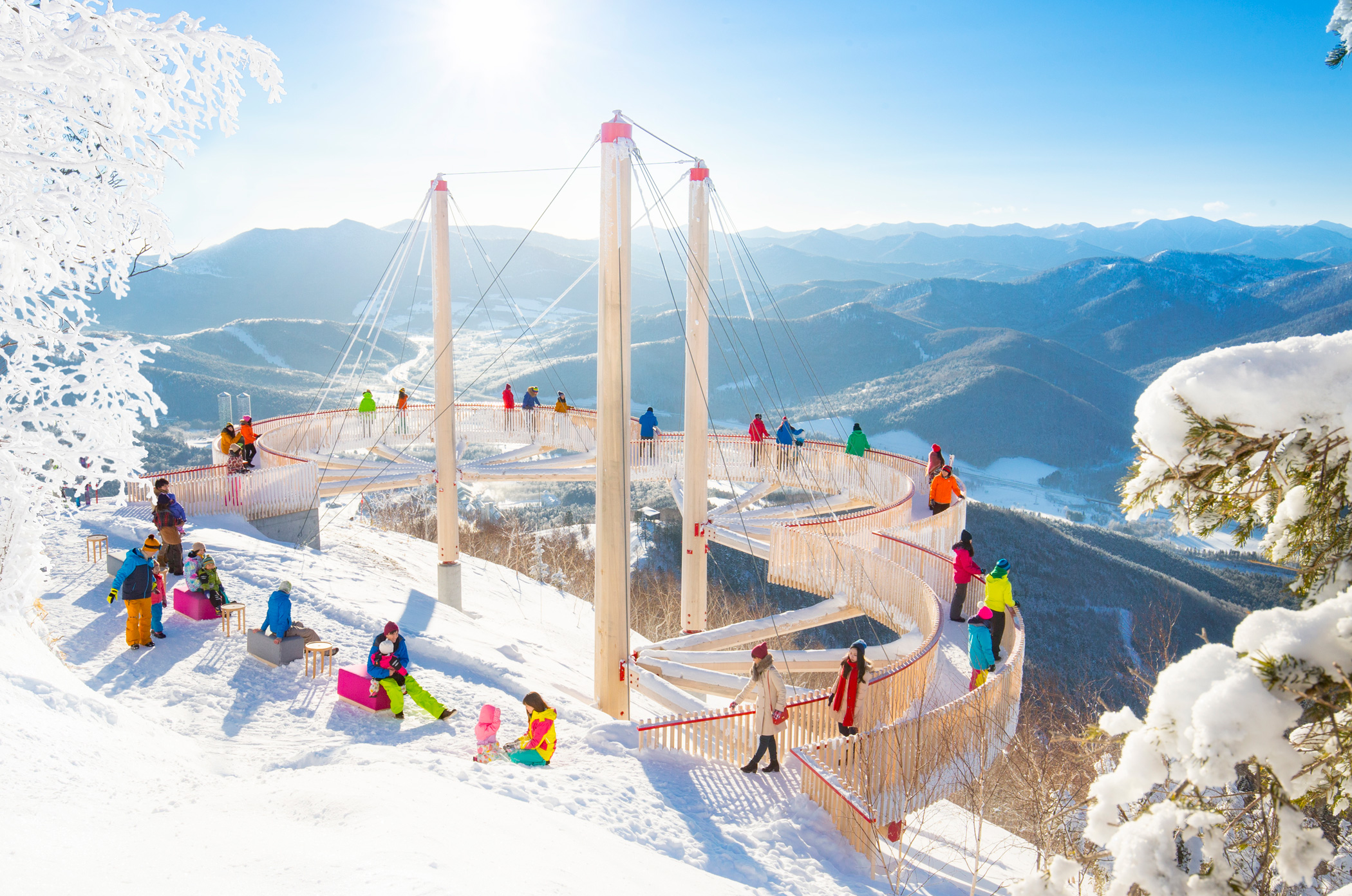 Enjoy the thrill of exploring the great outdoors
Seeking an adrenalin rush that doesn't involve carving up a mountain on skis? No worries – with a variety of winter activities including snowshoeing, sledding and rafting, your heart will be pumping with excitement in no time. You can also ride a snow kart 4,200m down a peak or explore the unfrequented mountains of Hokkaido via snowmobile touring so why not pick up the pace when you're up for your next thrill ride.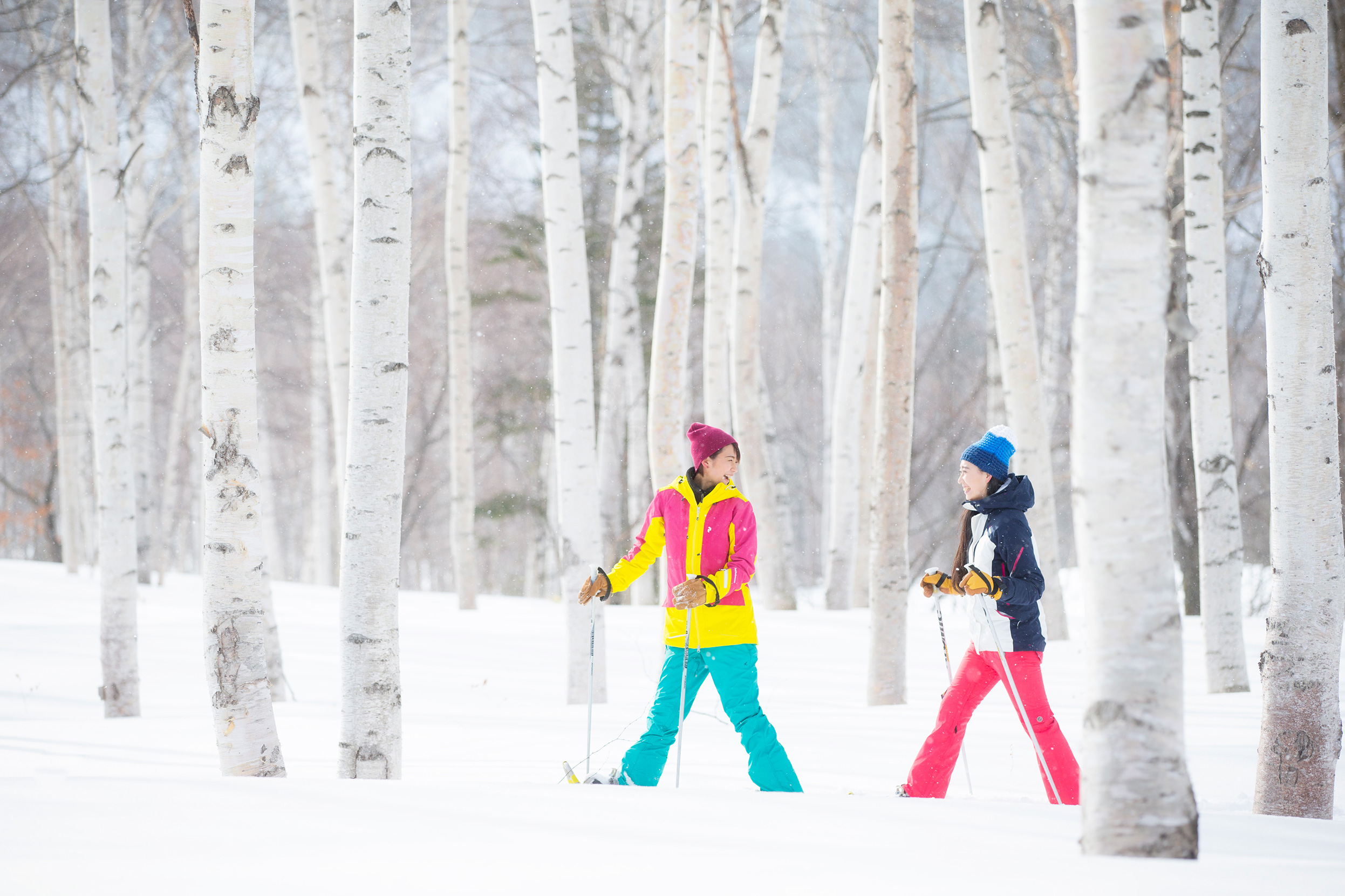 Chill out in a "chilled" environment
For those seeking a more relaxed approach to exploring the area, snow buggy tours allow guests to explore the winter landscape from a fully enclosed vehicle. The Gao Outdoor Centre can also arrange fun activities such as a picnic in the snow or ice fishing at Tomamu Pond or Kanayama Lake. Enjoy the comfort of a heated tent as you attempt to pull in a variety of local fish such as the Hokkaido wakasagi or rainbow trout.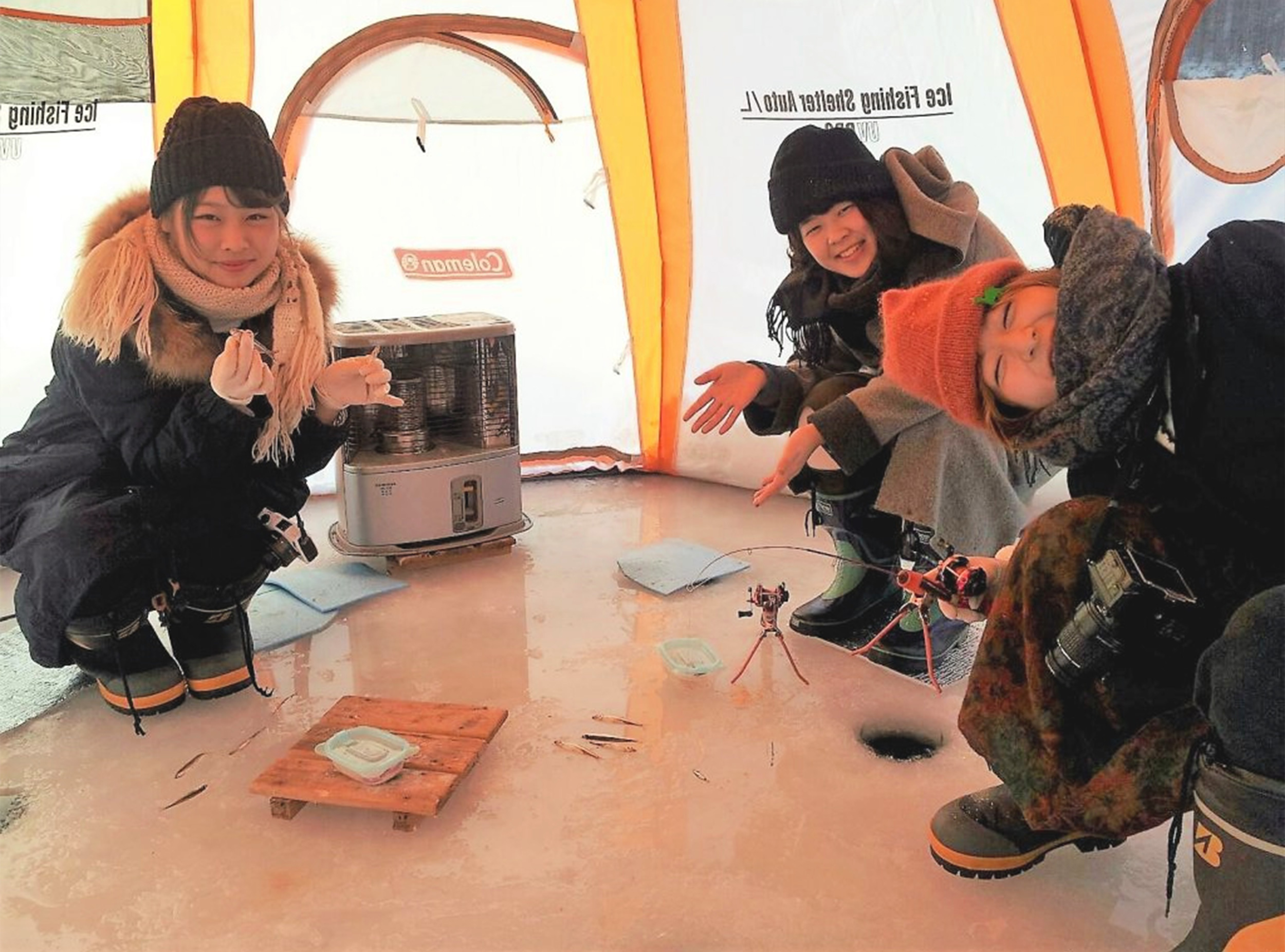 Eat all of the amazing things you can't find back at home
Whether you're a first-time visitor or frequent traveller to Japan, now is the time to try some of country' s most savoured delicacies. Grab a traditional sweet treat such as Taiyaki , try shabu shabu on the 31 st floor of RISONARE Tomamu or simply head down to hotalu street to tuck into a humble bowl of steaming ramen. And since you're in Hokkaido — the agricultural leader in Japan — you mustn't forget to try some HRT On-Site Articles of the local favourites such as Hokkaido soup curry and soft serve ice cream made with milk from the Tomamu Farm!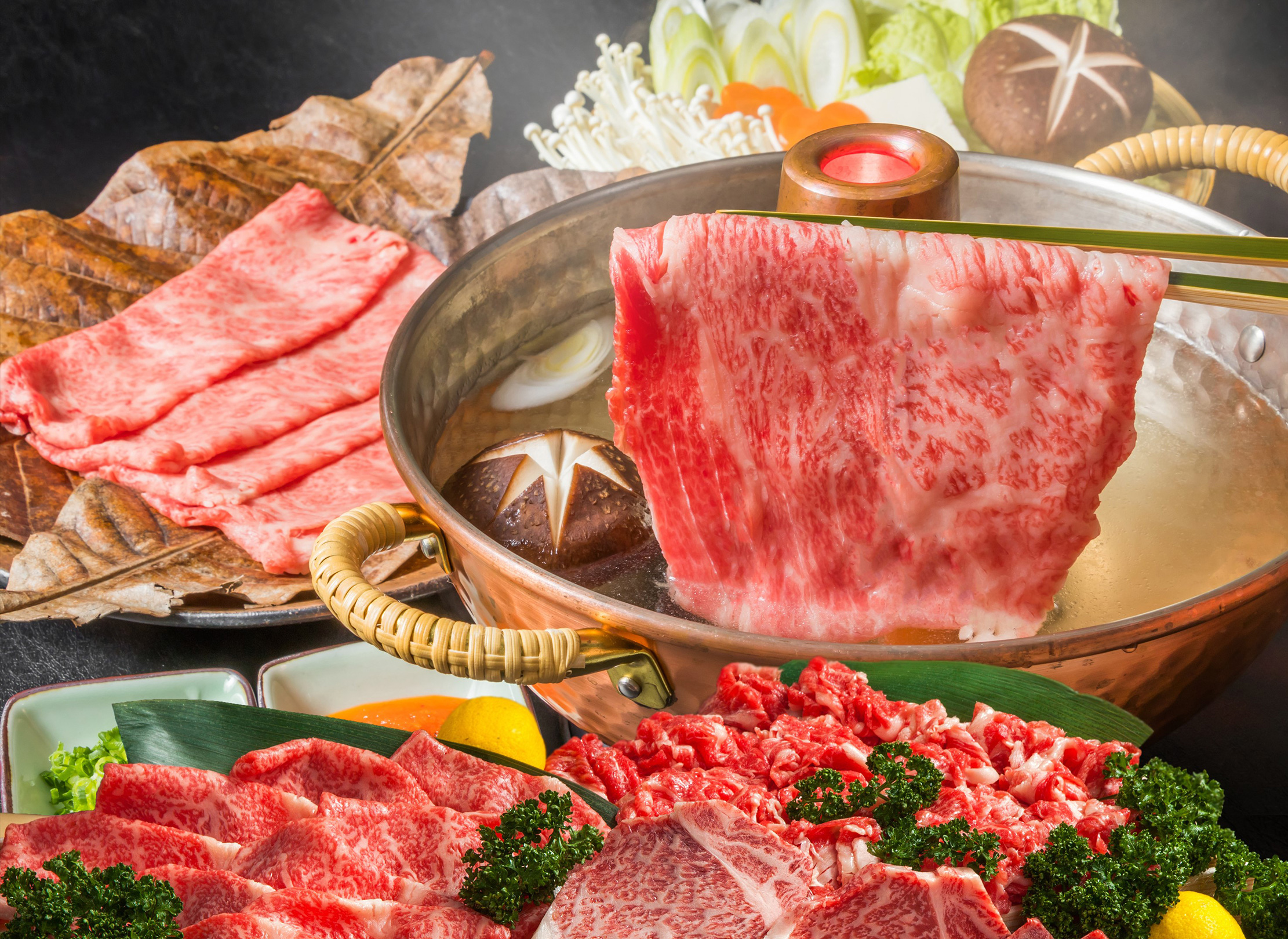 Catch a wave at Japan's largest indoor wave pool
If relaxing in a swimsuit whilst looking outside to a scene of falling snow didn't sound possible to you then let us assure you it is! Mina-Mina Beach is an 80-metre indoor wave pool equipped with beach activities to keep the summer-loving you occupied. With a temperature of 30 degrees Celsius maintained year-round and Hawaiian music playing in the background, you'll feel as though you've been whisked away to a summer oasis in the middle of a snowy wonderland!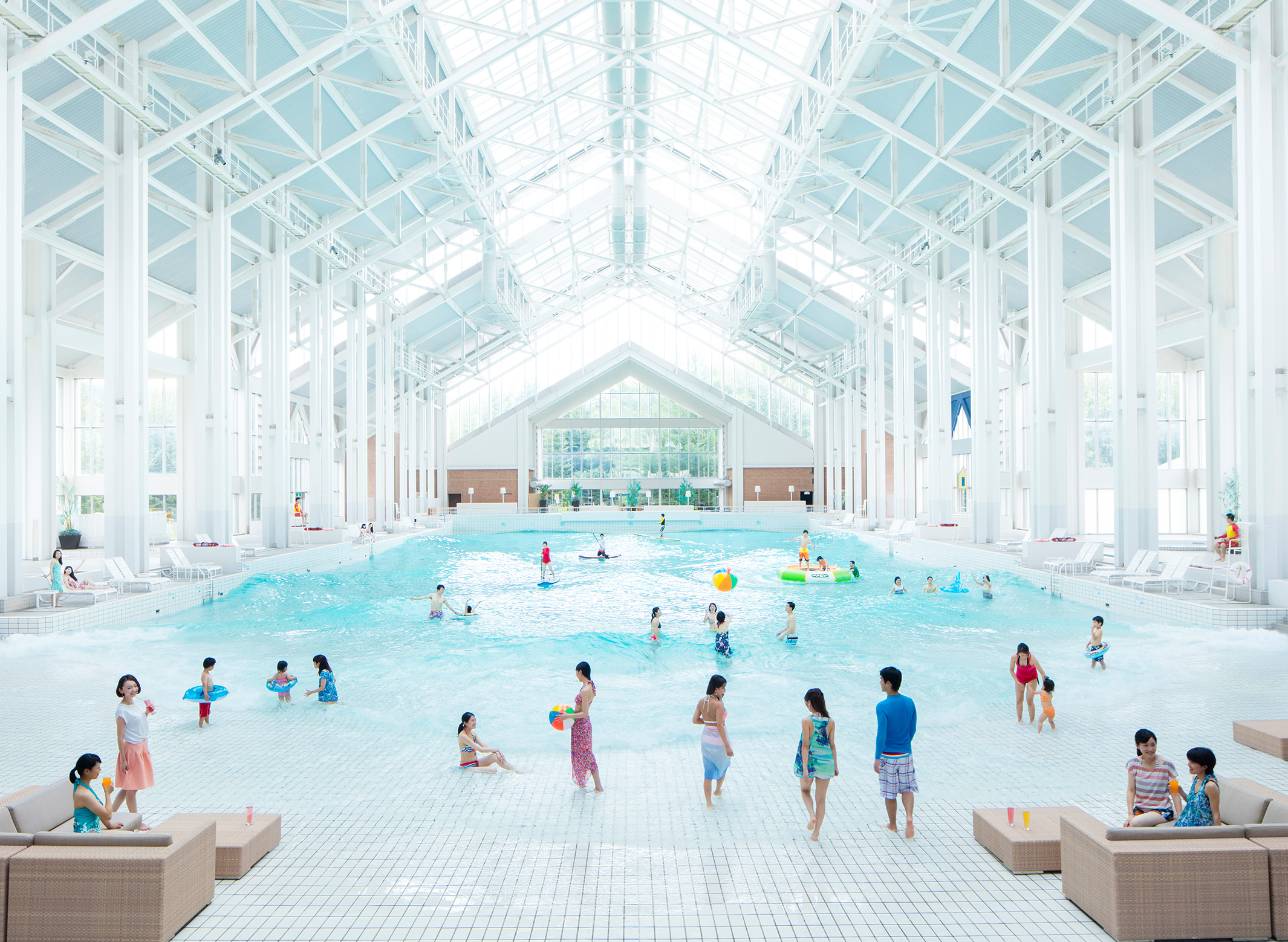 Set aside time for deep relaxation
On any holiday, there's always room for deep relaxation. Adjacent to Mina-Mina Beach is Kirin-no Yu – an open-air bath facing the coniferous forests of Tomamu. It's especially calming in the winter as snow falls around guests soaking in the warm steaming water. For those seeking privacy from the comfort of their own room, each suite at RISONARE Tomamu provides an in-room sauna and jet bath overlooking the serene winter landscape. You can also retreat to the RISONARE Tomamu Books & Cafe where you'll be surprised at how fast time passes as you relax and watch the snow fall outside with a book and coffee or tea in hand.
Learn to ski or snowboard
If you've never skied before and are interesting in learning , Hoshino Resorts TOMAMU is a great place to start! For families that have never taken part in snow sports before, Hoshino Resorts TOMAMU provides a welcoming environment for children and adult beginners alike. Here you can build on or build up your confidence through a variety of English-speaking lessons and beginner runs.