How to maximise your time at Hoshino Resorts TOMAMU
Hoshino Resorts TOMAMU is located in a premium in-land position that attracts some of Japan's lightest and driest snow, ensuring that a skier of any level will be able to experience clouds of quality powder. Truly a ski in ski out village, guests are able to ski directly from the lobby of their accommodating tower straight to their choice of 29 ski runs, 1 gondola and 5 lifts, as well as an off-piste ski area.
Sprawled across over 123.9 hectares, there are a plethora of outdoor terrain and indoor facilities to explore – whether you're a beginner or seasoned skier, here's how you can structure your day to make the most of the powder at Hoshino Resorts TOMAMU. Please refer to this mountain map to identify courses and areas of interest.
Beginner
Beginners may be hesitant to ski straight out of their accommodation and instead opt to begin with some lessons. The Snow Academy offers a range of lessons from young children to adults, groups and private. Nipo Mountain is a dedicated zone for first – timers with a specific course and ski lift. Once you're comfortable in this area, there are an additional 10 beginner courses suitable for exploration.
One way to organise your day could be to begin with a morning lesson, take a lunch break (which you can attempt to ski directly to), and then practice your newfound skills in the dedicated Hello Nipo area. Come back to the beginner courses on the following days – see if you can master all 10 of them during your stay at Hoshino Resorts TOMAMU.
To book your lessons with our Snow Academy, please visit
https://www.snowtomamu.jp/winter/en/ski/academy/index.php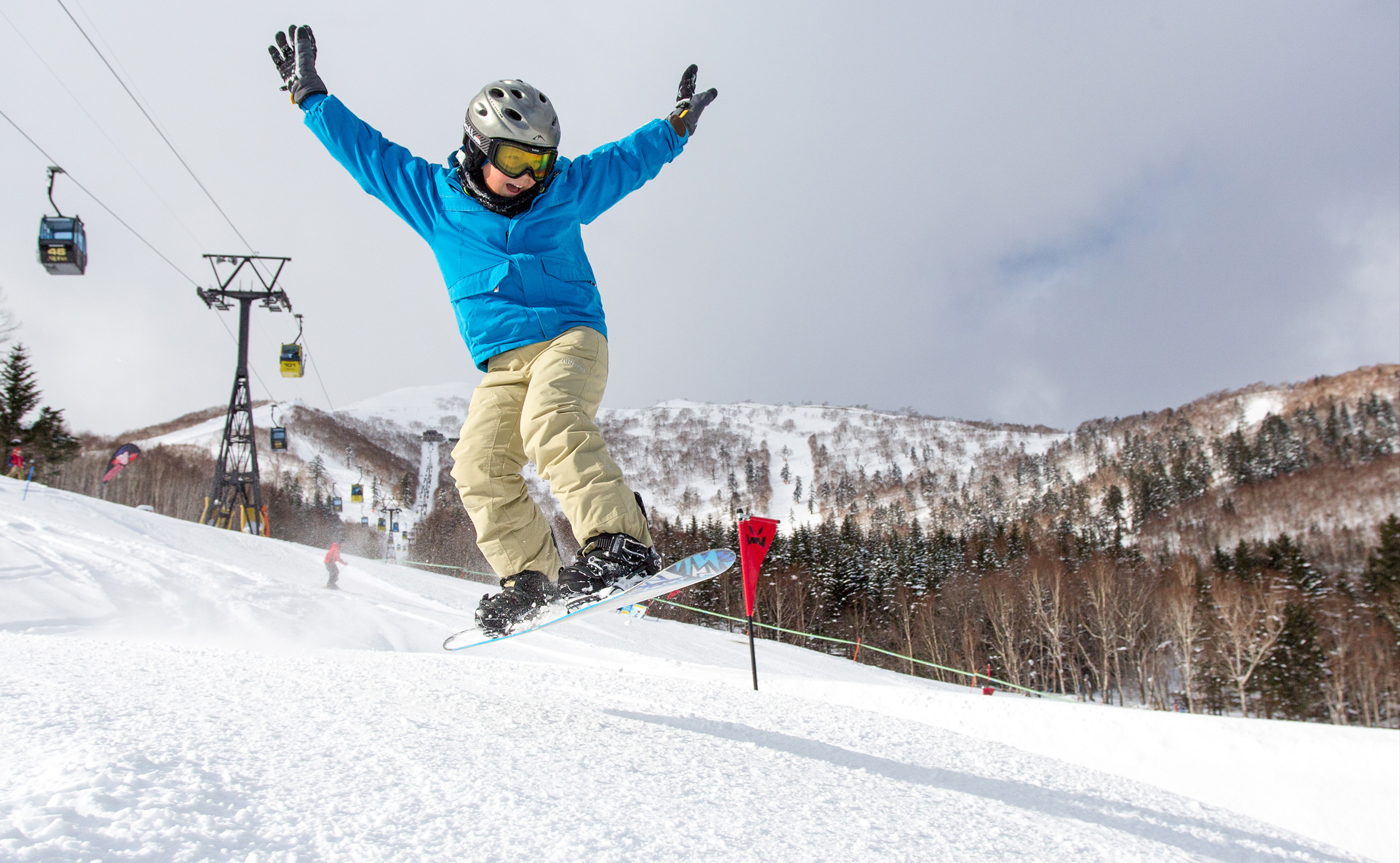 Intermediate
In conjunction with the 13 trails suitable for intermediate skiers, there are a number of back country tours that lend themselves to those keen to experiment and elevate their skills. The Step to Back Country course will introduce s kiers to tree skiing and backcountry. The 'Let's Freeriding' tour is dedicated to mastering jumps and tricks to maneuver through steep slopes, deep snow and irregular landscapes.
An ideal day could include a mixture of activities. Perhaps warm up on the Silver Bell – a beginner's course that's cruisy and gentle to wake up the muscles, before amping things up on the Knaster and Highway Coaster. Once your heart is racing and the body is feeling more limber, the Dragon Ridge provides an invigorating run, extending over 1500m when combined with the Exhibition run. After a lunch break, consider the non-groomed Venus run or the back-country tours as they may elevate your skills and have you speeding down the advanced runs by the end of your stay!
For more information about backcountry tours, please visit
https://www.snowtomamu.jp/winter/en/ski/expert/bc.php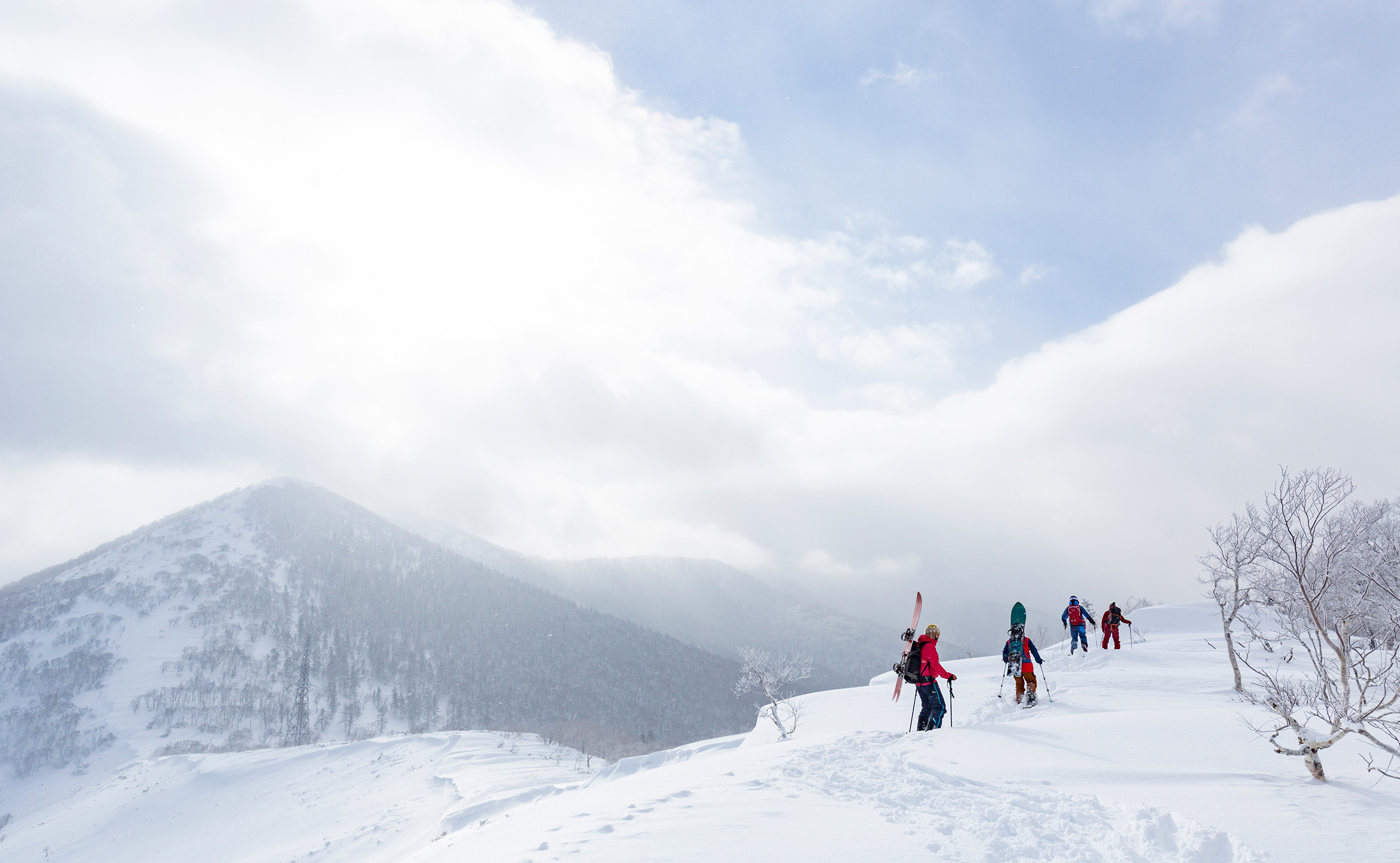 Experts
30% of the terrain at Hoshino Resorts TOMAMU is suitable for expert skiers, in addition to the backcountry Experts Only Powder Area that can be accessed upon registration. There is also ample access to tree skiing within the area bounds for those seeking a thrill. The CAT tour is not to be missed, with participants jumping onto a snow cat to enter the deeper ridges of the mountain, enjoying a full day of untracked powder snow.
An ideal day may begin with a few cruisy runs along intermediate courses, before proceeding to the non-groomed advanced trails. North Star and No Gravity provide a thrill with inclines over 30°. The afternoon could be used to explore the Experts Only Powder Area, which offers fun terrain and tight tree skiing areas. If you need some additional on-site adventure, there is also the Slopestyle area which allows you to experiment with boxes and kickers – preparing you for the uneven terrain that may await out of bounds.
To register yourself for the Experts Only Powder Area
https://www.snowtomamu.jp/winter/en/ski/guide/registration_desk.php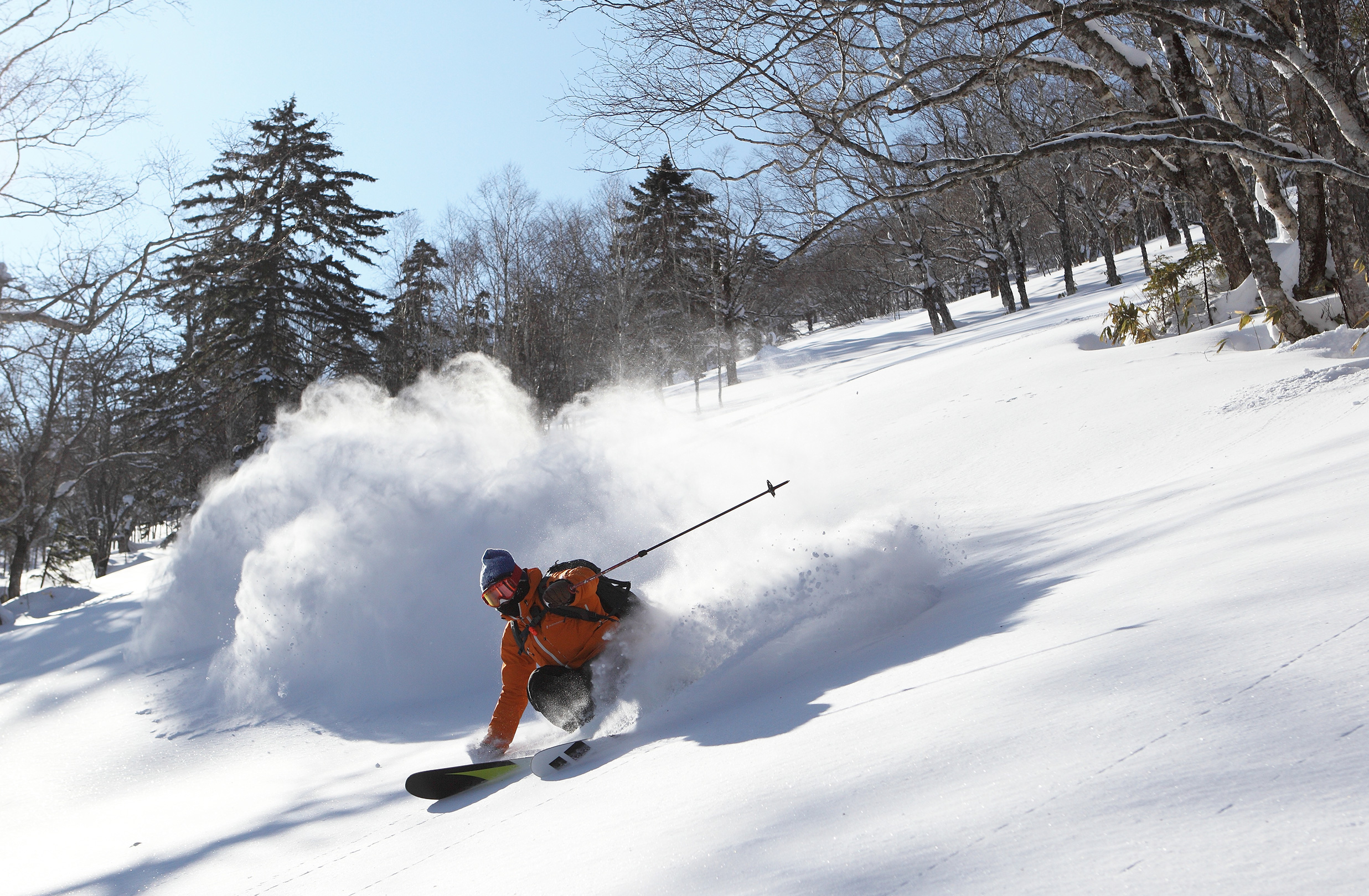 Meeting areas and après – ski
Of course, those travelling in groups will need a designated meeting point. Luckily, Hoshino Resorts TOMAMU is a ski-in ski-out village and no time will be wasted if you make use of hotalu street to satisfy your dining needs – you can ski directly off your course and into the chosen restaurant. Options are varied – from Japanese comfort foods to sophisticated western meals, but all use Hokkaido's reputedly fresh produce to offer fantastic flavor.
For those only in need of a light bite, the Resort Centre is a better choice of meeting place, with smaller snack-style offerings such as baked goods or sweets.
A sprawling expanse of snow and brimming with activities, it can feel like a lot to think about when planning a trip to Hoshino Resorts TOMAMU. The facilities make the most of the powder snow and once the sun goes out it's a haven to rest, relax and enjoy the winter atmosphere. Those who can't get enough of the snow can opt for a night ski or consider an open-air bath, Kirin-no-Yu, to rejuvenate the muscles before another day of heavenly powder.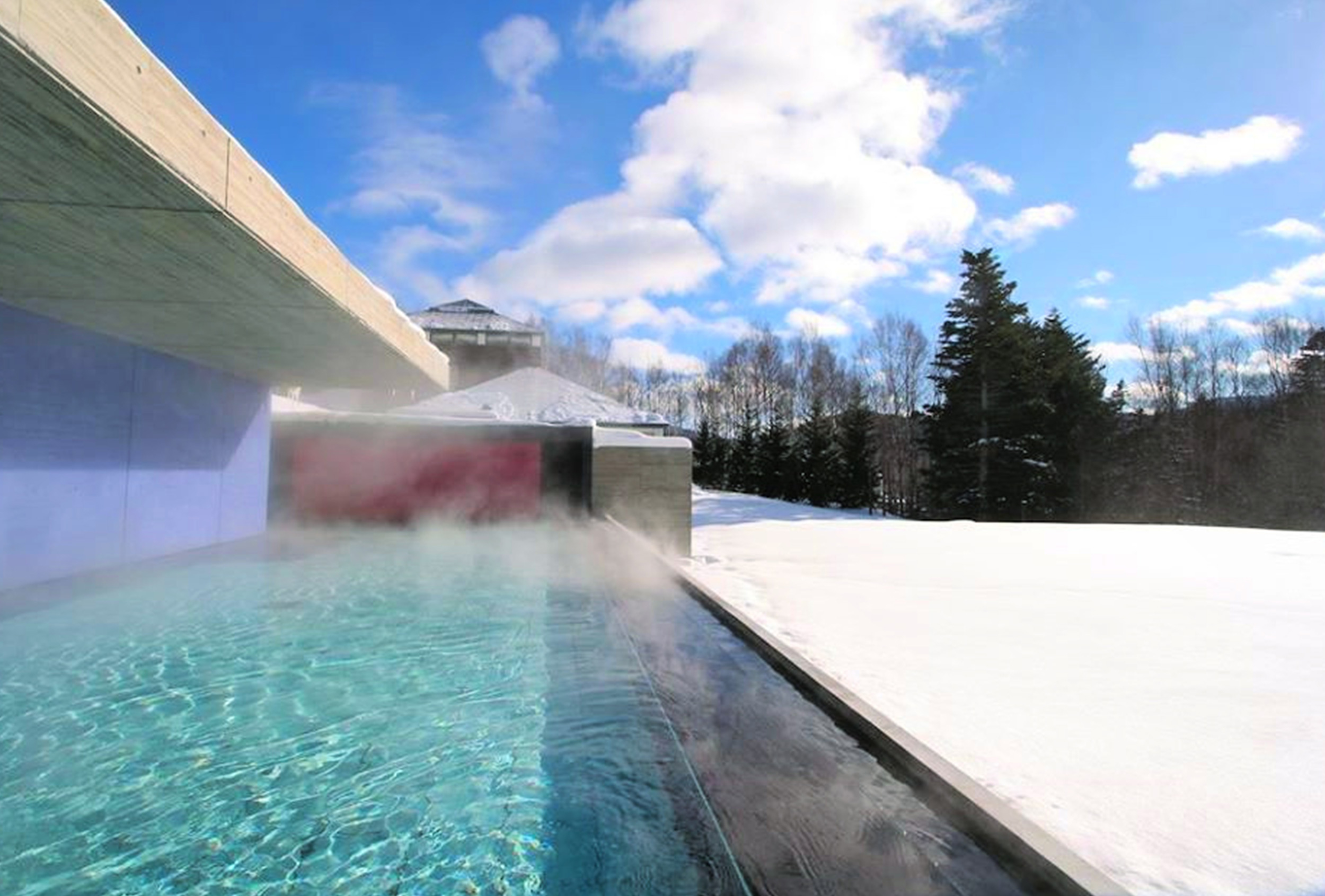 Need Rental Gear?
There are two rental gear stores – one on the first floor of The Tower and another on the first floor of RISONARE Tomamu. This means regardless of which accommodation you sleep in, a few floors down there is a designated hub for appropriate ski gear. There are various options from the basics of just the skis or snowboard, to comprehensive sets that come with additional gear such as gloves and goggles.
If you wish to book your gear ahead of time, please visit
https://www.snowtomamu.jp/winter/en/ski/rental/