Ice Village
A fantastic ice town
that appears only on winter nights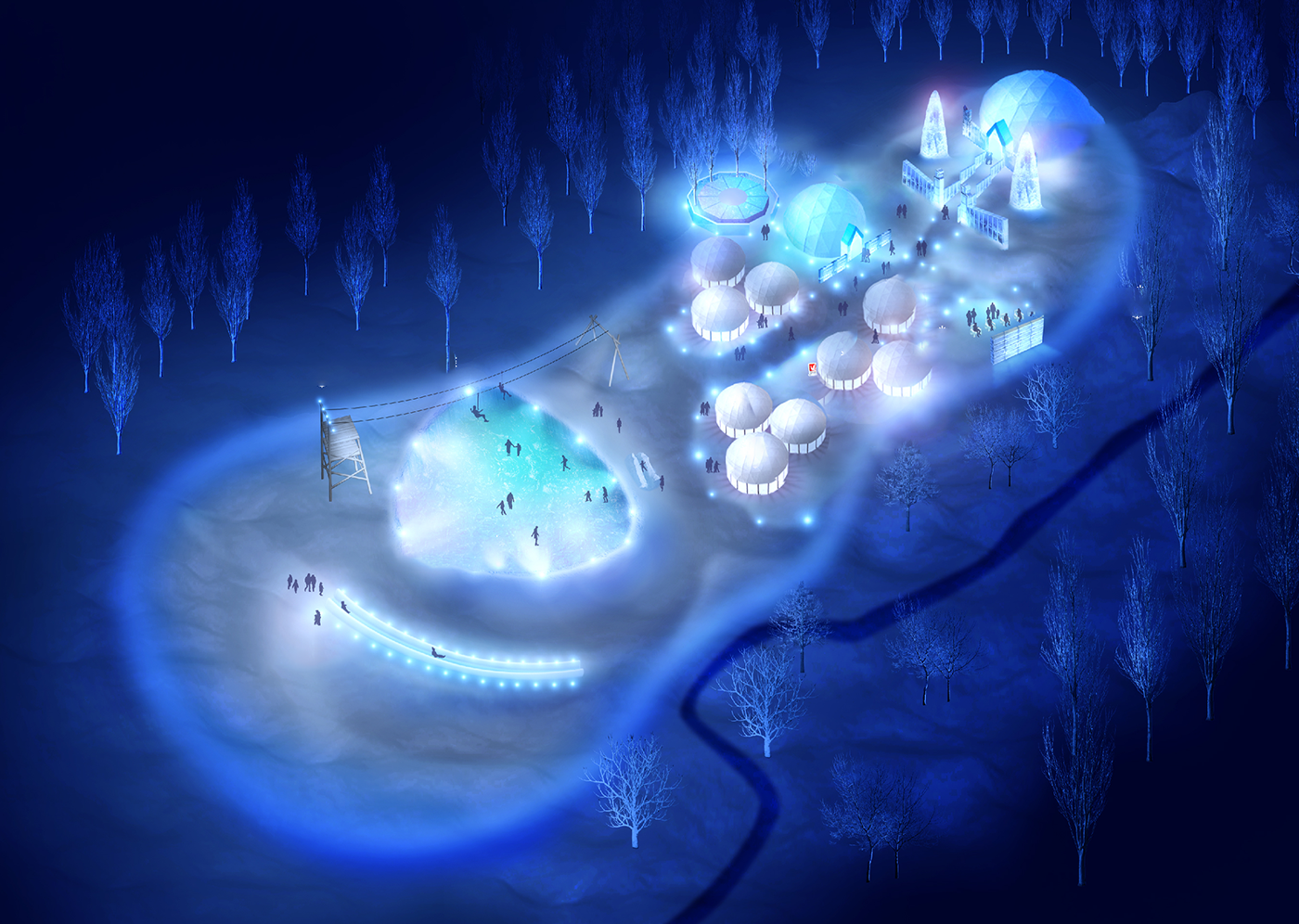 Domes&Activities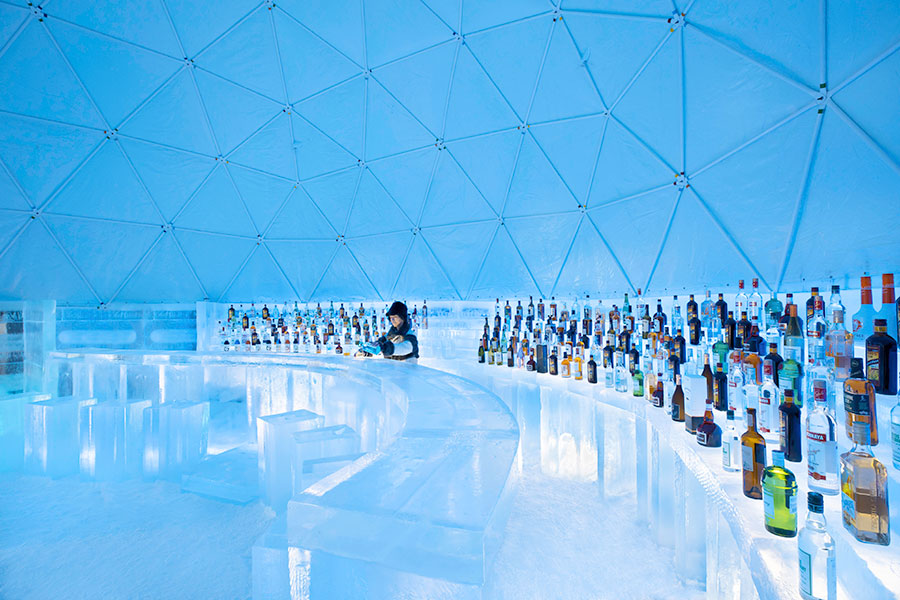 Ice Bar
The Ice Bar is made entirely of ice, even down to the cellar where the drinks are lined up, and offers a menu of over 50 alcoholic and non-alcoholic beverages served in ice glasses.
Price

Drinks in ice glasses start from 1,100 yen

Time

17:00~22:00
(Last Admission 21:45)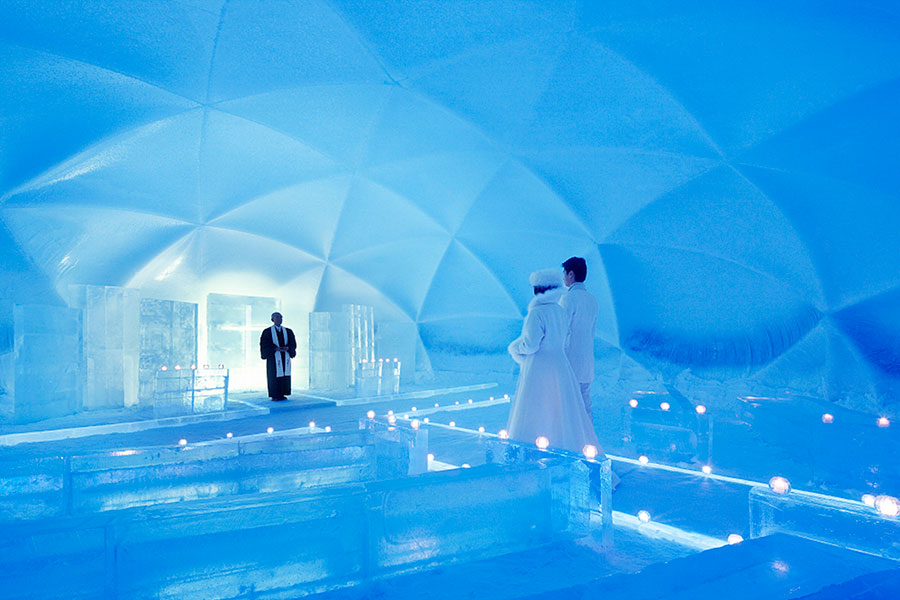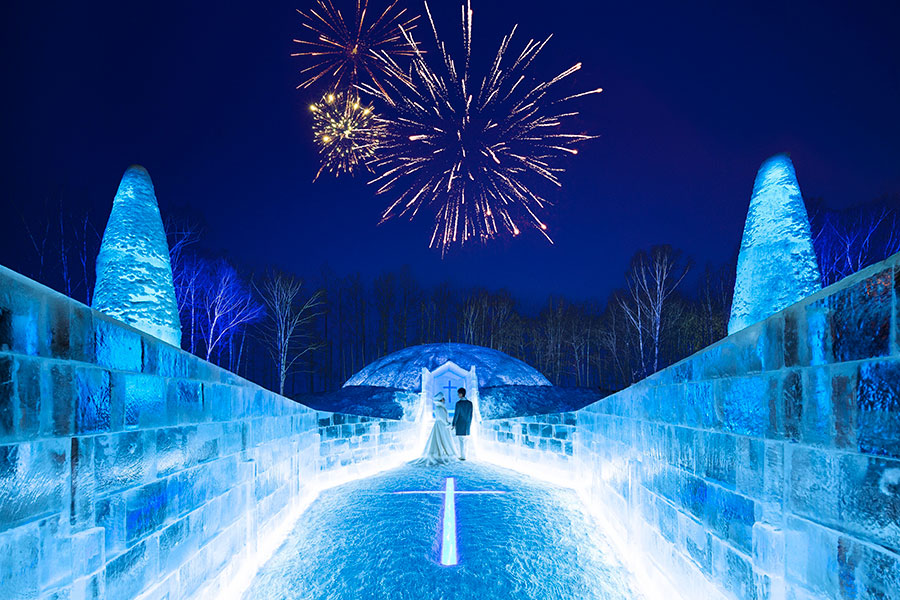 Ice Chapel
The Ice Chapel made from one giant piece of ice. Created based on the idea of "pure feelings between two people continuing uninterrupted," the Ice Chapel was made from a single piece of ice so as to be seamless. The altar, cross, aisle, and chairs are all made of ice and snow.
Dates

January 20, 2024 - February 14, 2024

Visiting hours

17:45、19:45、21:45、
about 10 minutes each time

Wedding ceremony hours

14:00~、17:00~、19:00~、21:00~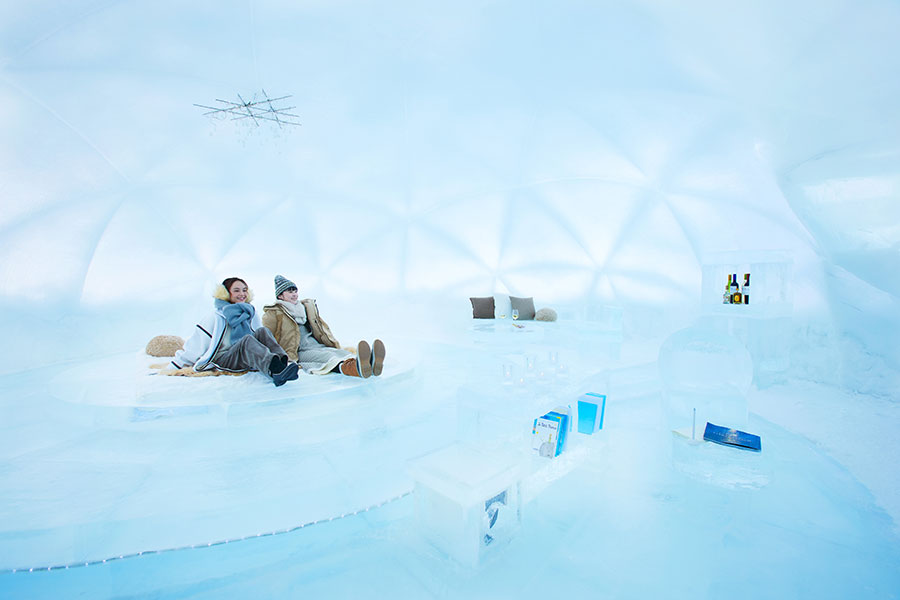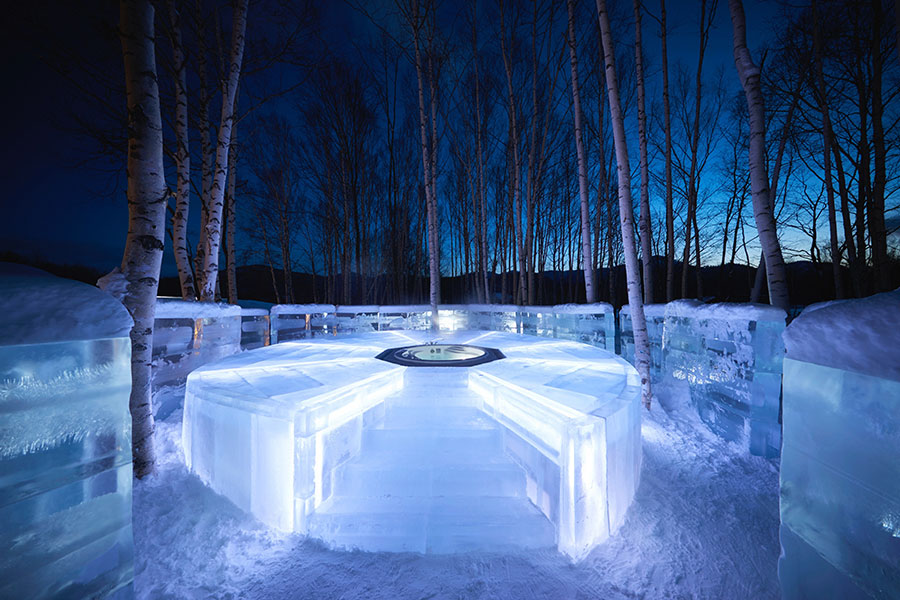 Ice Hotel
The Ice Hotel is a lodging experience in a fantasy world surrounded by ice. The dome of the hotel is approximately 8.5 meters in diameter and 3.5 meters high, and is made from a single piece of seamless ice. The ceiling and walls are all made of ice, but the hotel provides sleeping bags designed for cold climates, so you can keep warm and sleep comfortably until morning.
Dates

January 20, 2024 - February 29, 2024

Price

28,000 yen per person per night

Time

Check-in 9:40 pm / Check-out 8:00 am
About
Operating Overview
Dates
December 10, 2023 -March 31, 2024
Time
17:00~22:00 (Last Admission 21:30 )
Price
Entry Fee 600yen
*Free for guests staying at Tomamu The Tower and RISONARE Tomamu
Suitable for
Available for both guests staying overnight and those on a day trip.
Duration and content may be subject to change according to the weather conditions. The schedule of activities at every facility, including all crafts workshops, will follow a consecutive order.
Best Rate
Best Rate Guarantee when booking directly with us.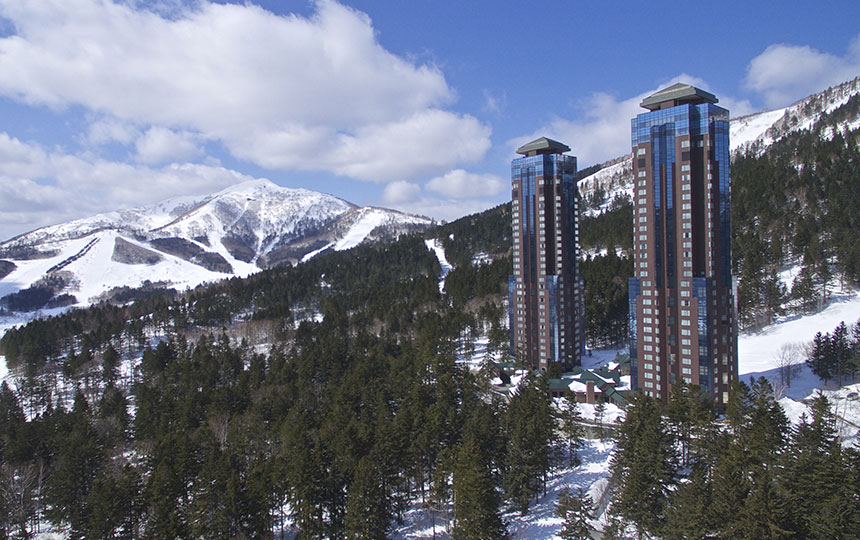 Hoshino Resorts TOMAMU
RISONARE Tomamu
Nestled in the conifer forest high above the resort, this all-suite hotel only has spacious rooms over 100 square meters in size, with jet baths with a view and saunas equipped. Enjoy a higher-end resort stay.
Opening Period December 1, 2023 -April 1, 2024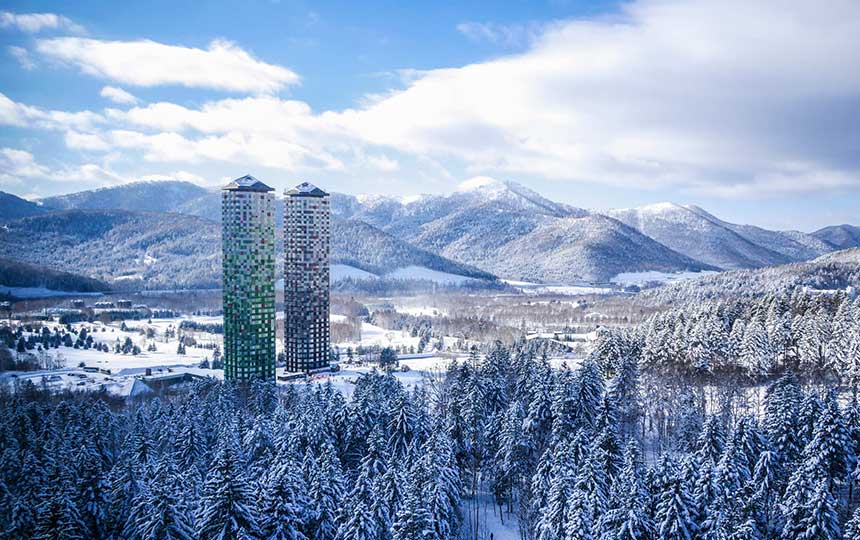 Hoshino Resorts TOMAMU
Tomamu The Tower
Tomamu The Tower, a landmark of TOMAMU, is conveniently located in the center of the resort, close to farm areas and other amenities. Enjoy a dynamic resort stay.
Opening Period December 1, 2023 -April 1, 2024